I'm very happy to be home! My big sis was happy to see me too, she kept an eye on me while I was not feeling well.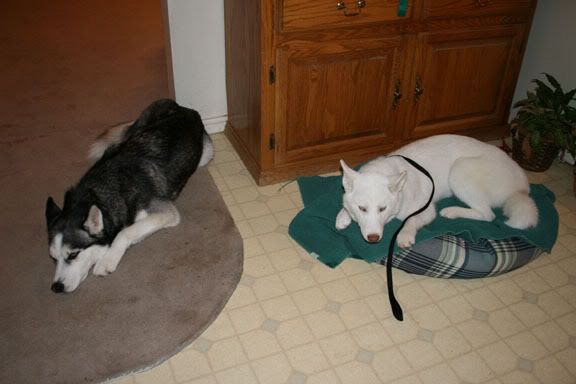 I feel much better today. So better in fact I managed to squeeze out of the back door while mom was letting Syd in. I wanted to play with Nebo and Keva! I don't know why mom won't let me, she's so mean, we have a bunch of new snow and she won't even let me play in it! I managed to get in a lap around the yard with the other two before she caught me. Isn't there a law against not letting huskies play in the snow? First I had to go to the V-E-T and now she won't let me run and play? I had to go outside in the front yard (while Nebo and Keva played in the back!) on a leash!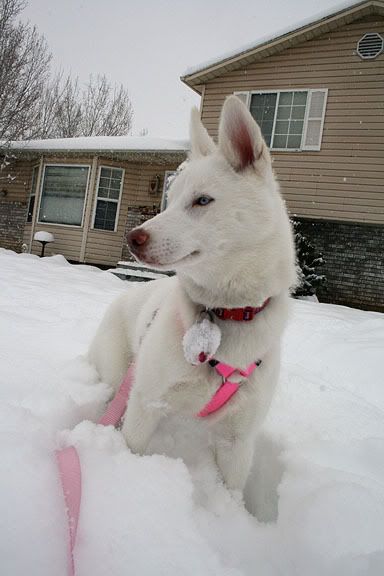 The only good thing about all this is I have a new toy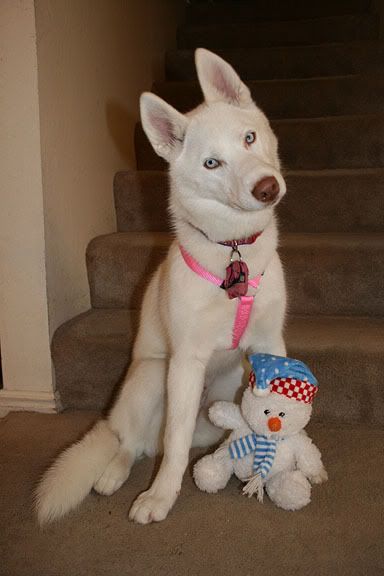 Mom seems to think that throwing a stuffed snowman in the house will substitute for playing in the snow. Not even close!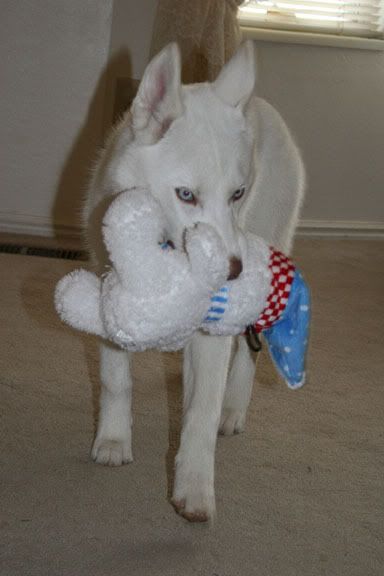 She did redeem herself a little by making us some of Steve and Kat's Wooscotti! You can find the recipe at their blog (Washington Woos) in our blog list. Thank you for the great recipe! Mom burnt it a little and we didn't have any carob but it still tasted great!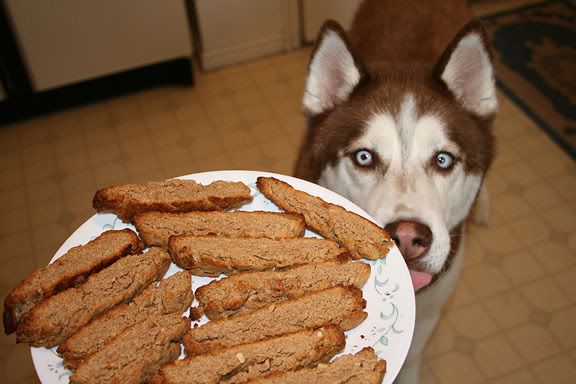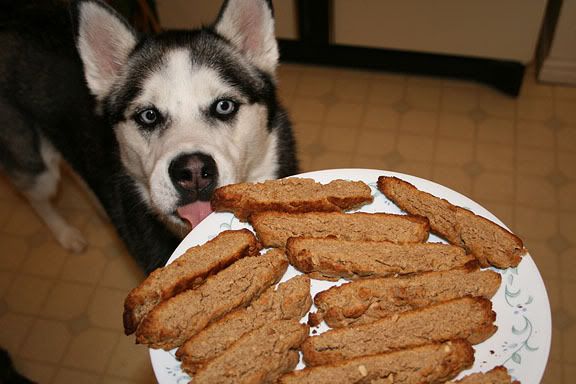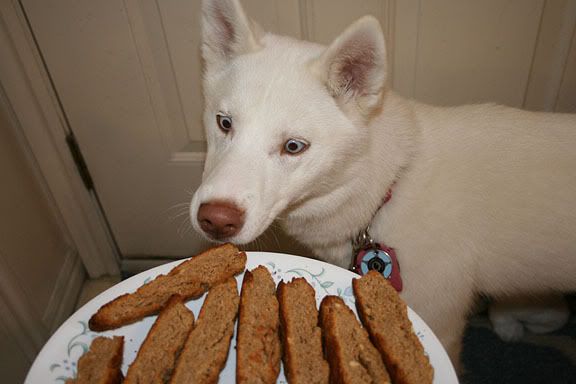 This is Keva's wooscotti stare