Sorry we're so behind on our blog and posting on your blogs! We're still reading them! Here are some late pictures from when our husky friend Shilo spent the night while her mom was on a trip.
This is Shilo. You may remember her from our hike of Mount Timpanogos last summer. Her mom works at the same place as our mom so we get to see her all the time.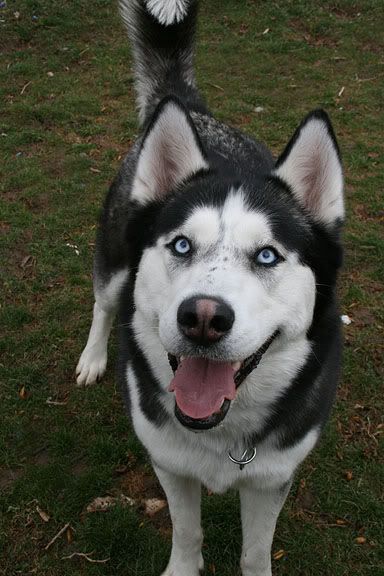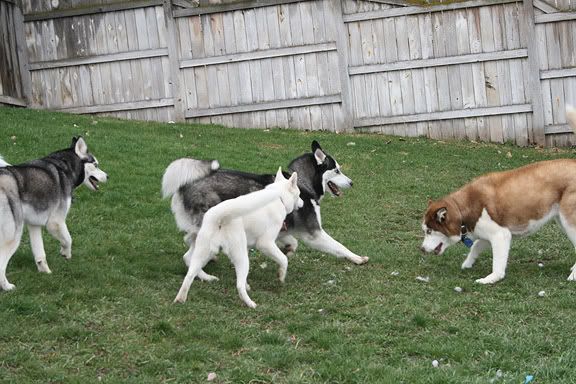 This face is why I get away with being naughty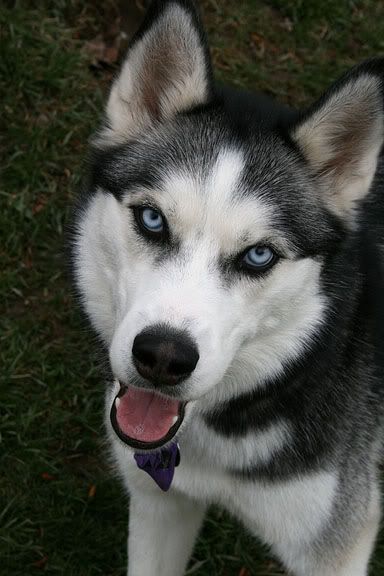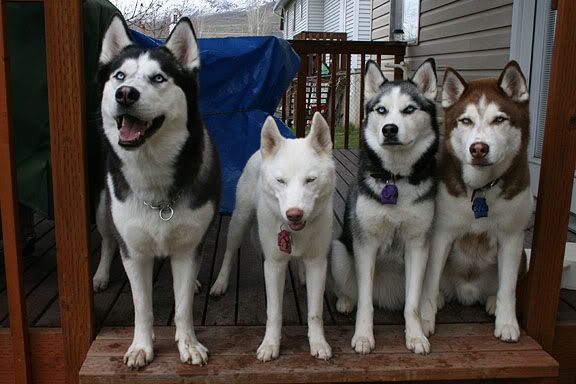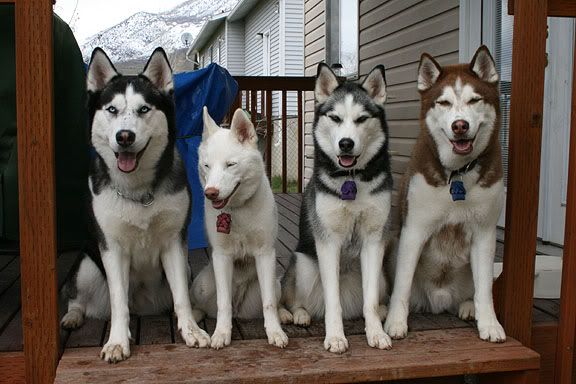 Skya just can't stop herself from licking inside other dogs mouths...I guess she's really into the french kissing.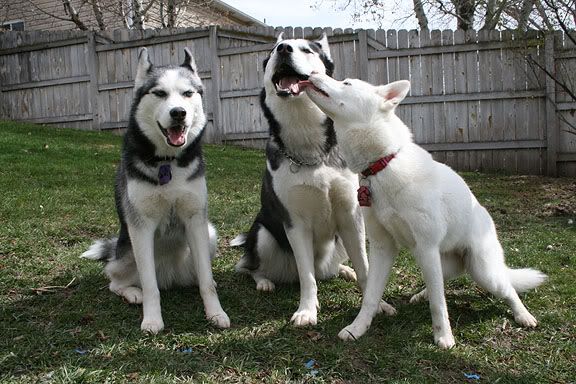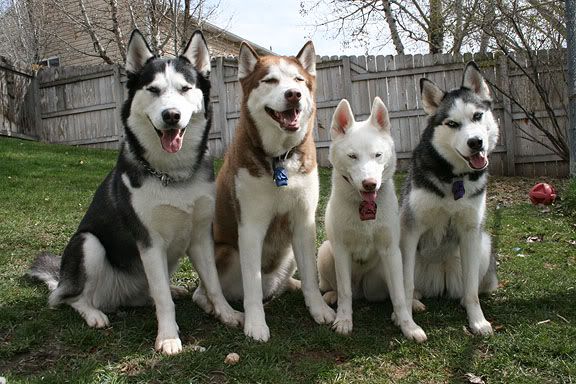 There she goes again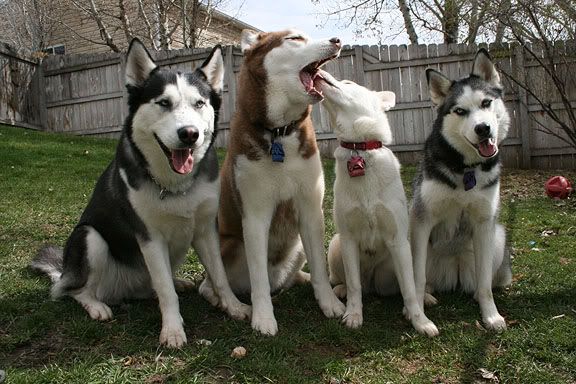 Mom calls this Skya's "duck face" she thinks she looks like a duck with that goofy grin. I just think mom is weird.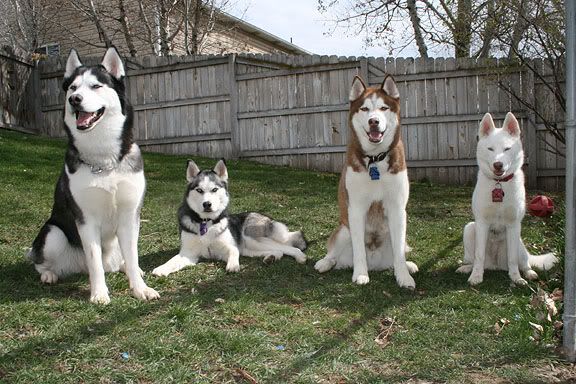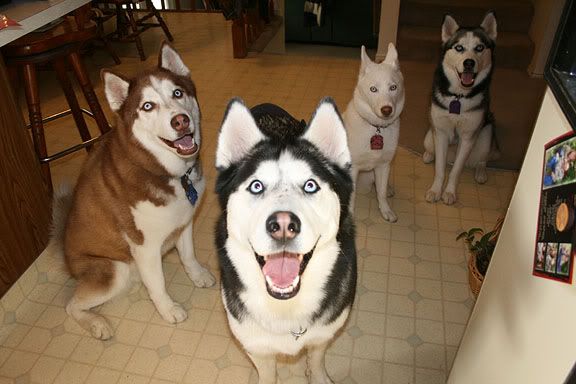 We all went for a walk too! We love walks!