As promised, here are more pictures of us having fun in the snow! We have a bunch more too (mom is a bit of an obsessive photographer) so those will be coming soon. Enjoy!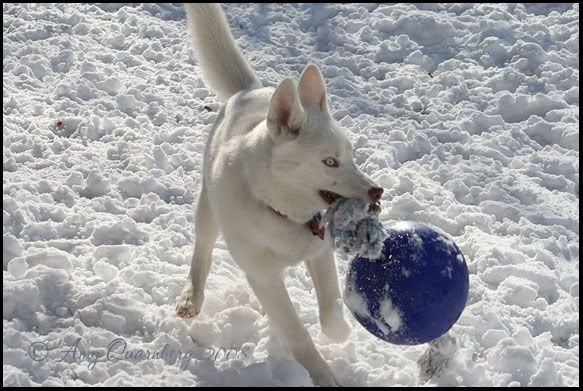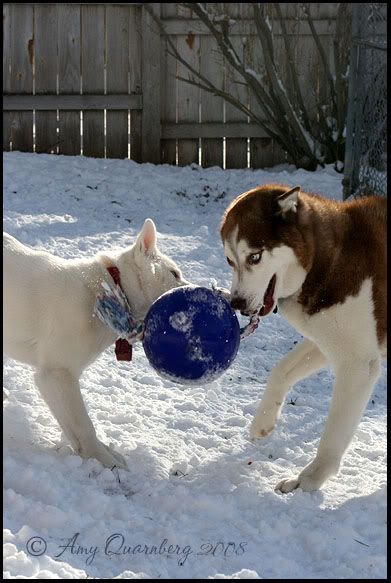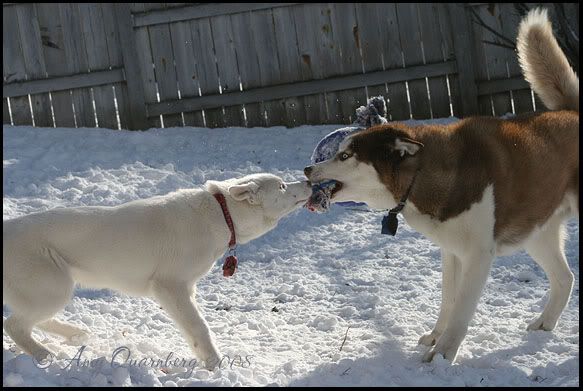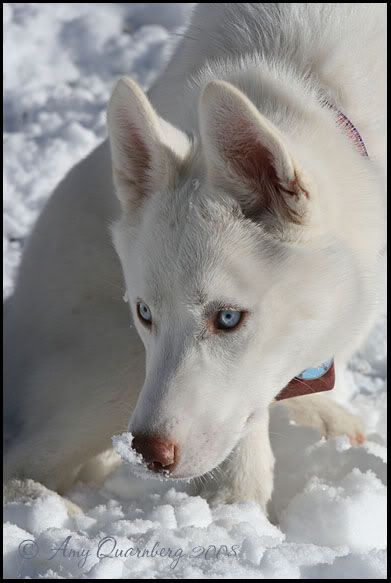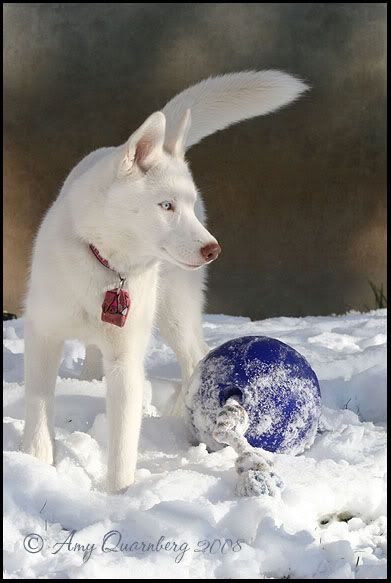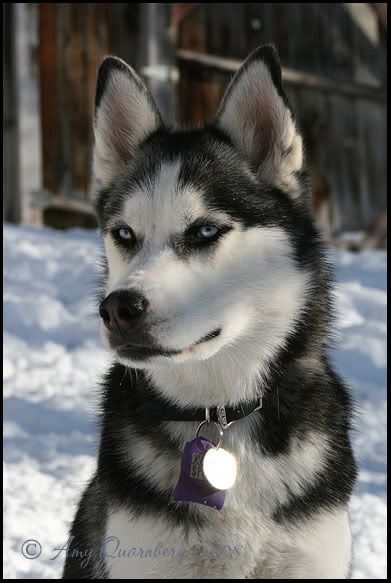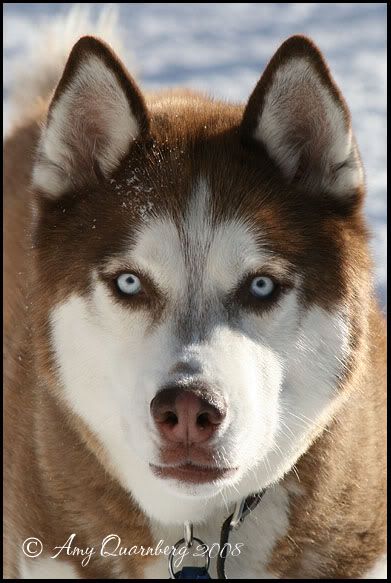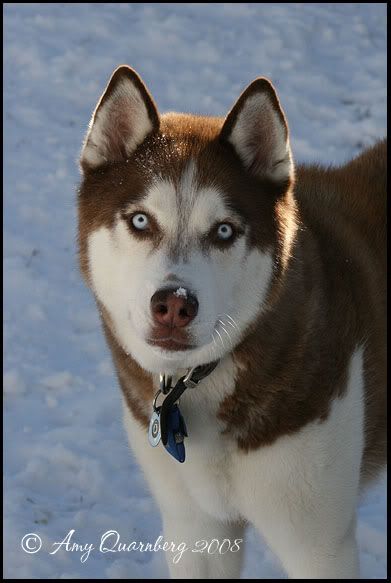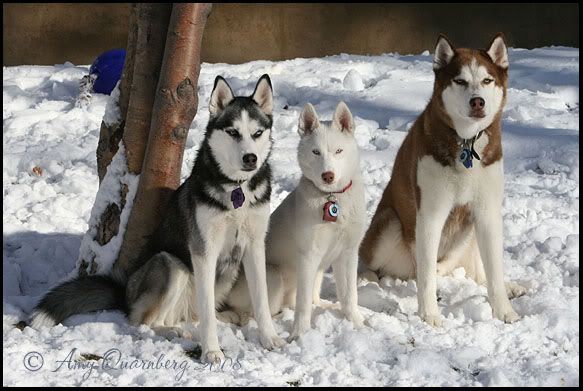 Snowball Catching 101
Wait for it...wait for it...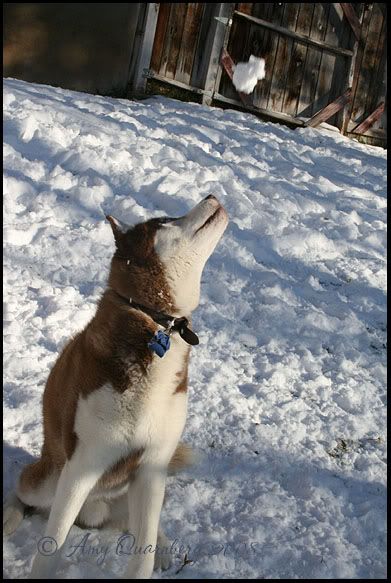 Now! Got it!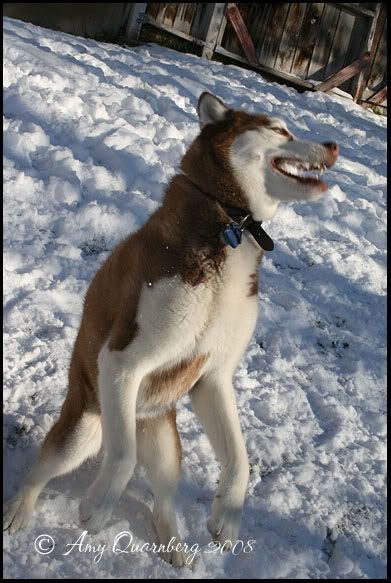 *Splat*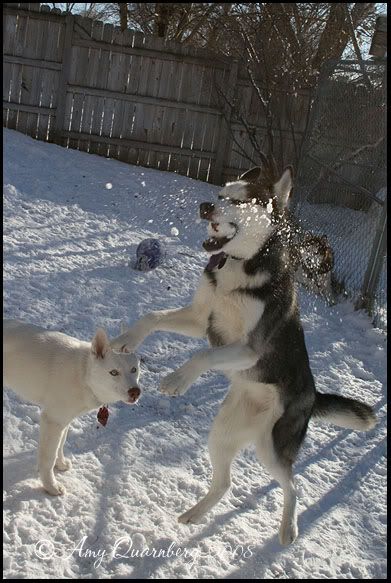 Ahh gotta get it!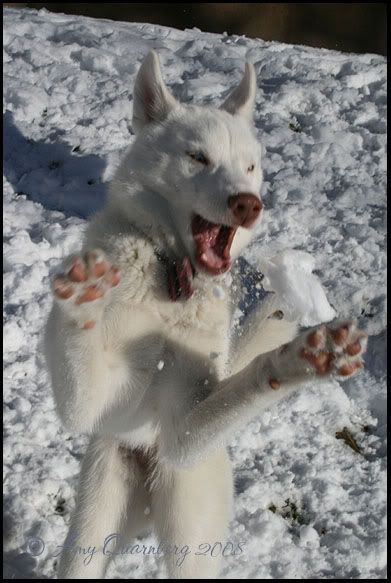 More snowballs please?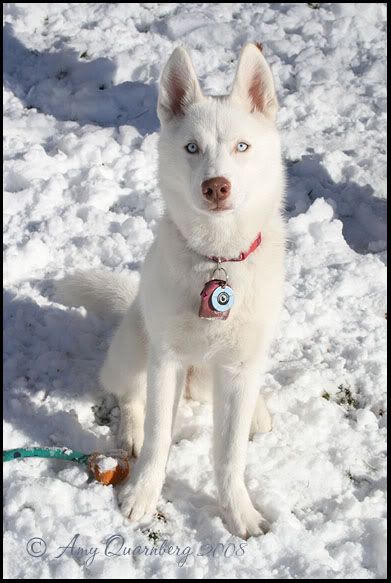 Run like the wind...no wait...run like a husky in the snow, that's faster!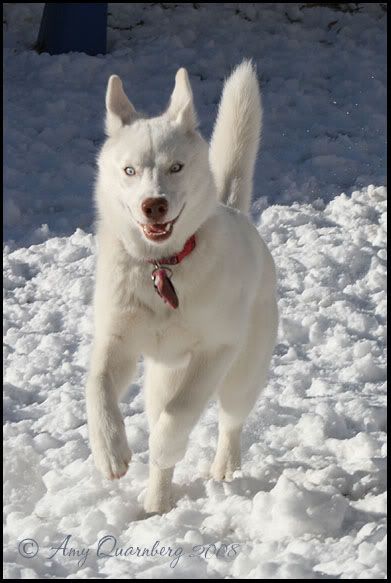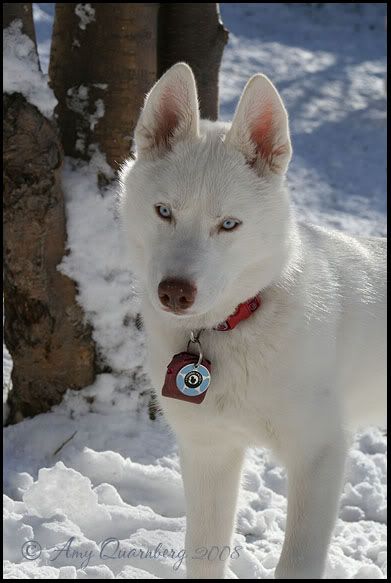 Want cookies? Use this face.
Sydney would prefer that snow didn't exist, can you believe that?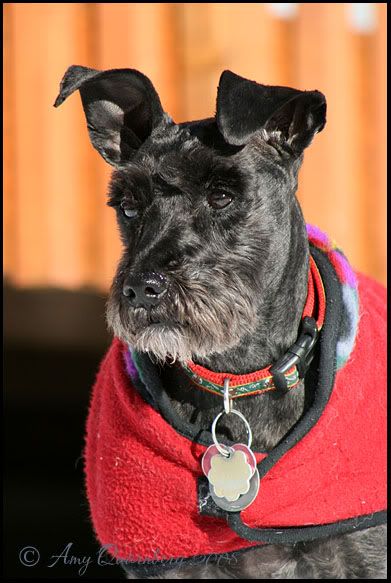 This is what I think of that silly schnauzer hating snow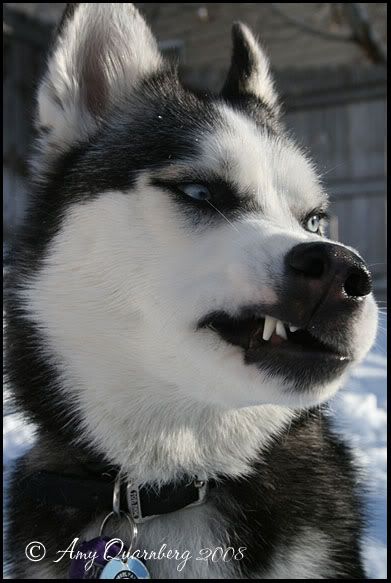 Playtime aka Husky Smackdown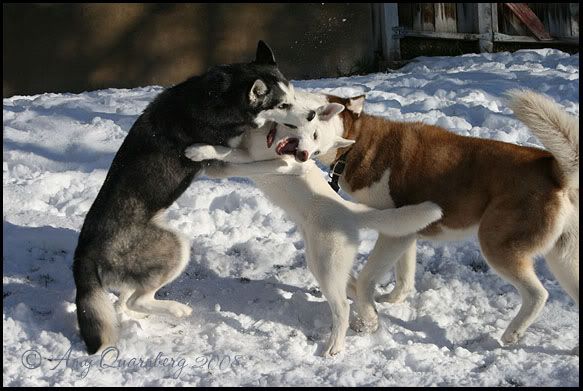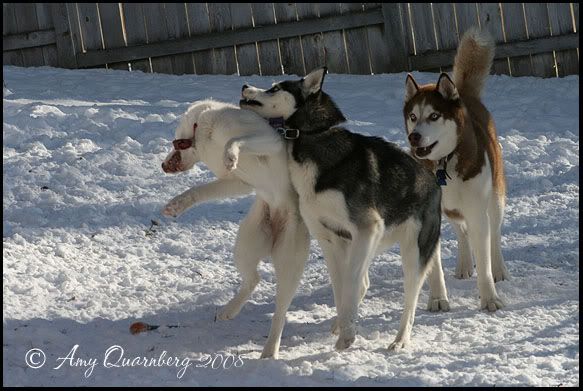 I think this one deserves a comic book-esque "Ka-bam!"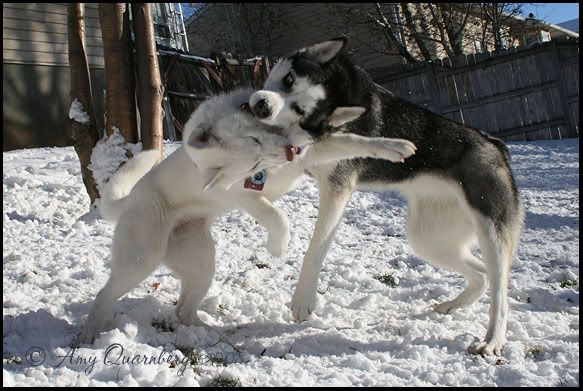 I think my life flashed before my eyes here..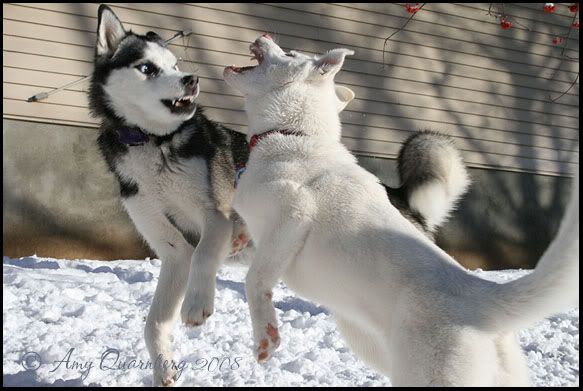 Dance?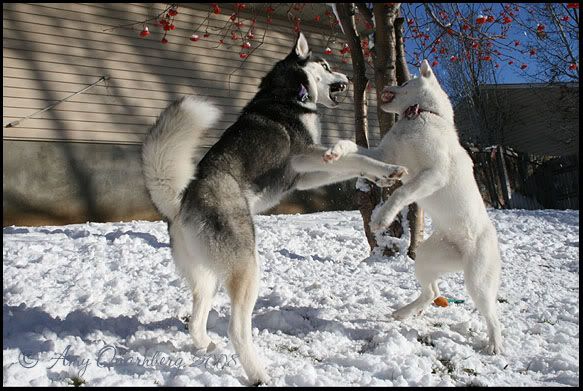 Okay back to the normal pictures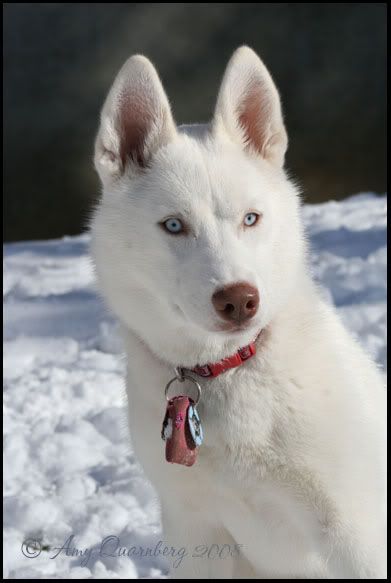 Well, as normal as you can get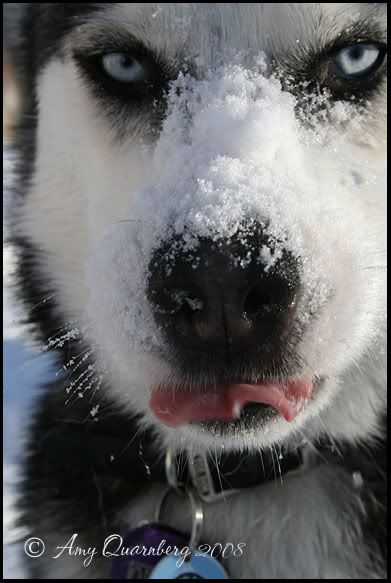 Random tree shot for good measure