So
we
would have updated sooner but mom is really slow at uploading pictures to the net...seriously, I think a turtle would have had it done faster. Anywoo these are from JULY (shameful isn't it?) when we hiked Mt Timpanogos in Utah. Skya didn't live here then and she wouldn't have made it anyway, so it was just the adult huskies. We did invite our friends Shilo the husky and Travi the border collie mix too.
Since there are so many pictures here is a link to the album
http://smg.photobucket.com/albums/v216/U2Q/Timpanogos%20July%202008/?start=120
so you can see all of them. Here's a few highlights!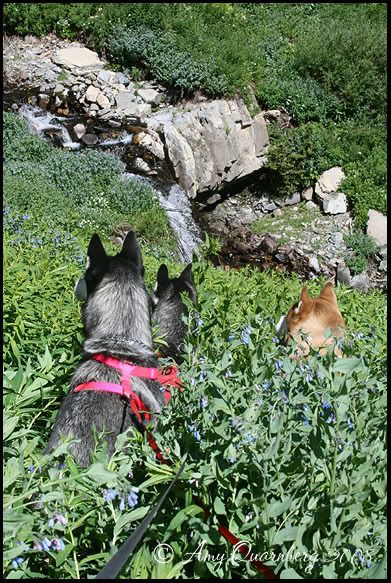 This is the husky slide. You must find your own snow slides, they are so much fun!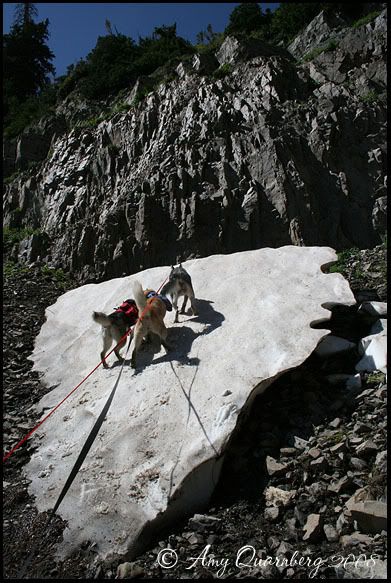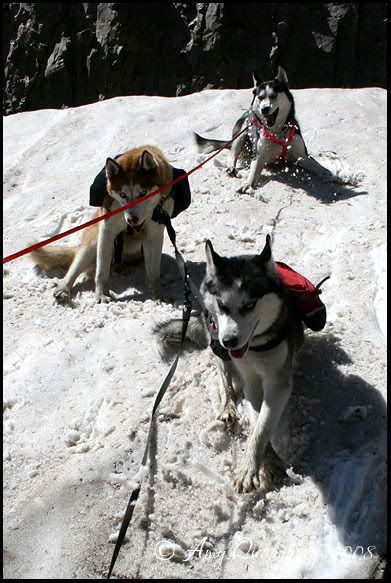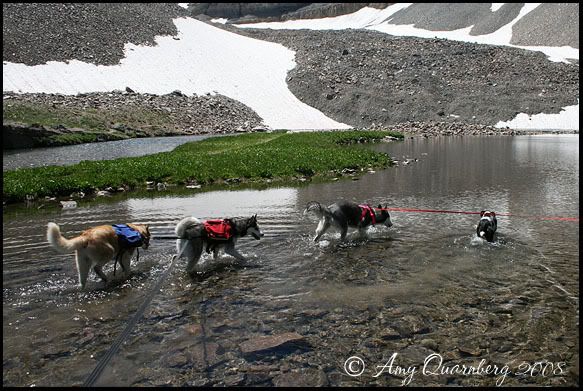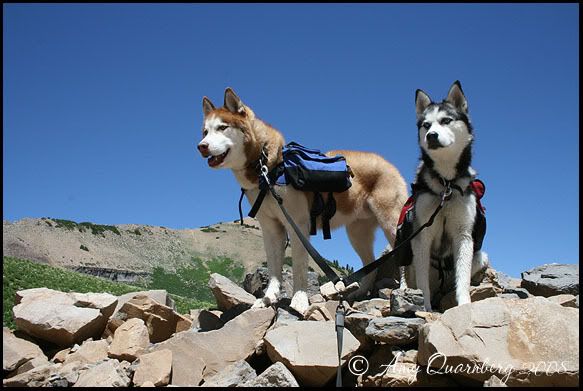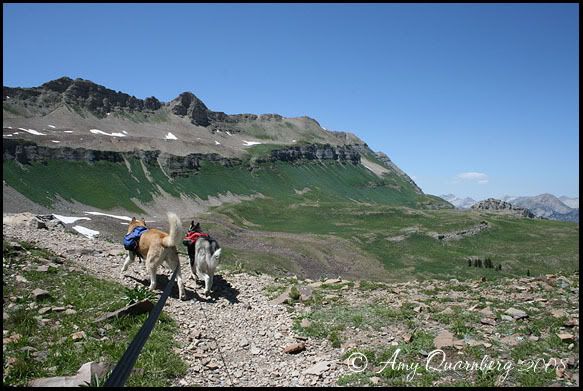 Here we are at the top of the big mountain! I think I can see my house!
Nebo looks way too happy after just hiking that many miles...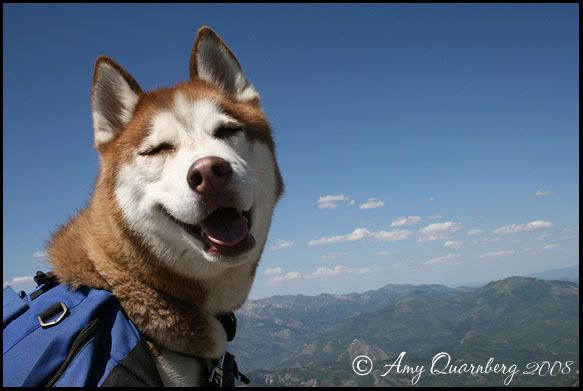 I was doing what everyone else should have been doing...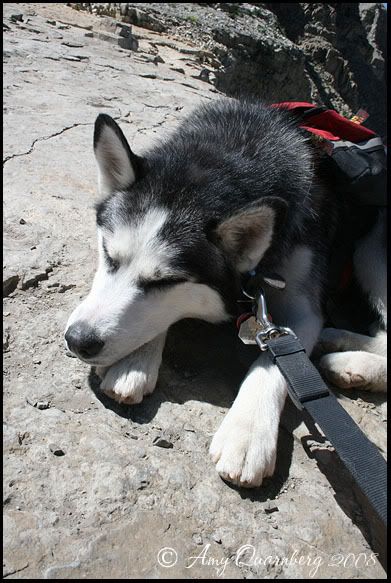 When these giant white goats came all around us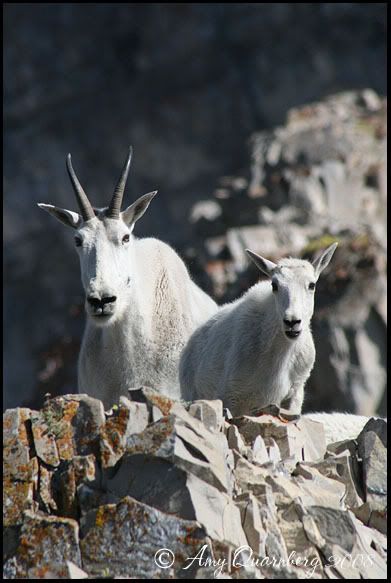 There were a ton of them, even lots of little ones just right for chasing, and mom wouldn't let us even go after one. Not one! Then she kept getting mad at us for howling at them...sheesh...what does she expect, that we're just going to let them be king of the mountain when we made it to the top first?!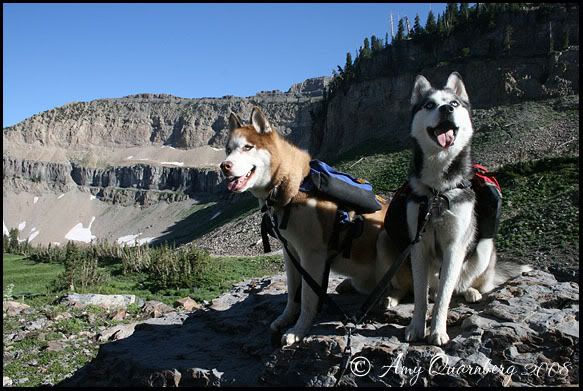 Here we are watching another herd of white beasts and she wouldn't let us chase them either...mom is no fun.