These are from about a month ago, the pathetic human is slacking again, but what can you do. We went on a camping trip...it was Skya's first, but we've been on many camping trips, we love the outdoors! I think you can tell from these pictures that she enjoyed herself and so did we!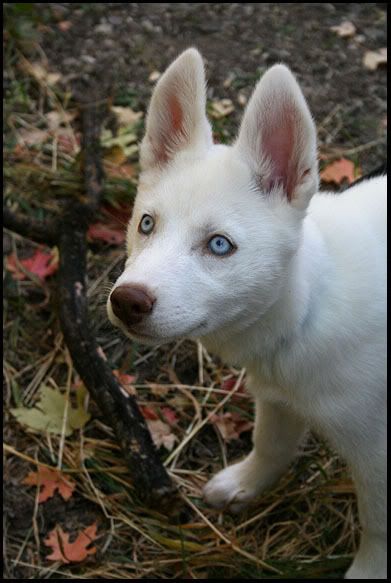 Nebo was not amused by the leaf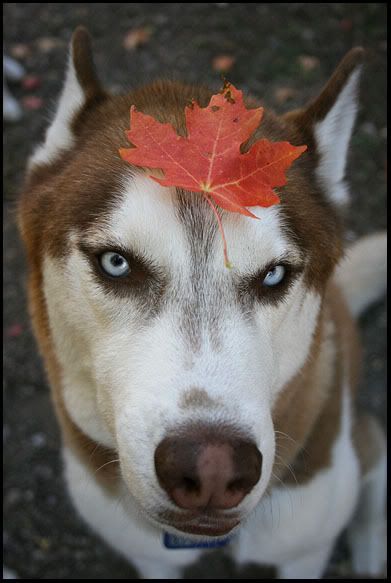 I wasn't either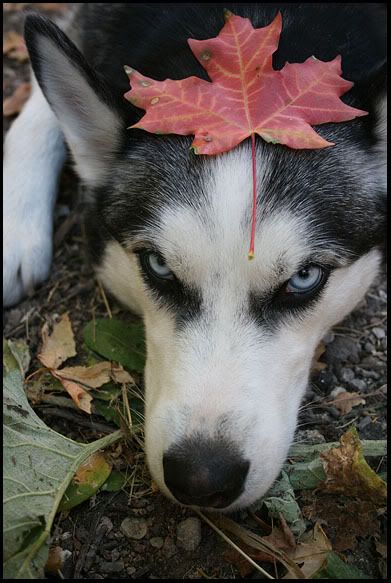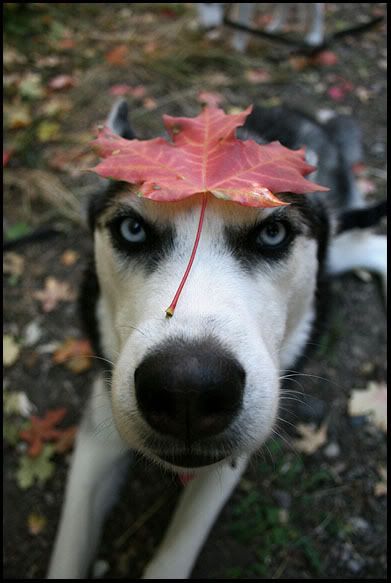 Okay, I pretended to enjoy it a little, there were cookies involved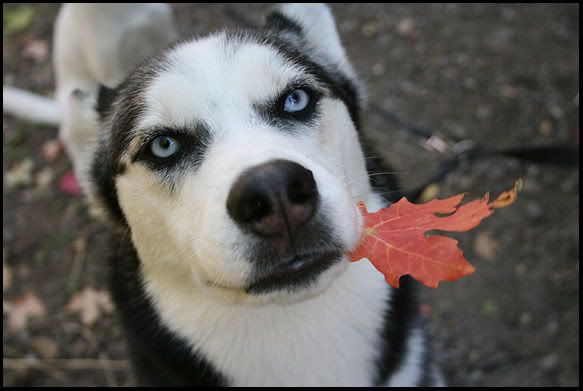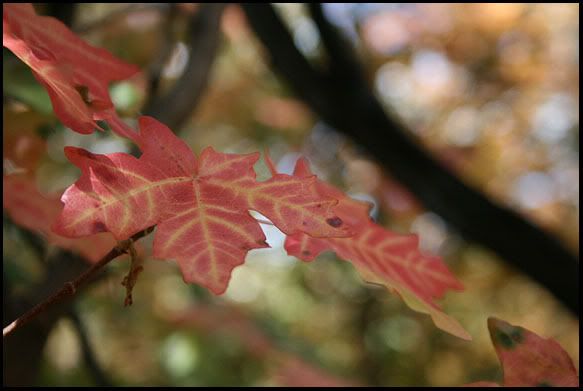 After the leaf photo attempts, we went to a lake. She put us on this rock and somehow thought we'd look at the camera.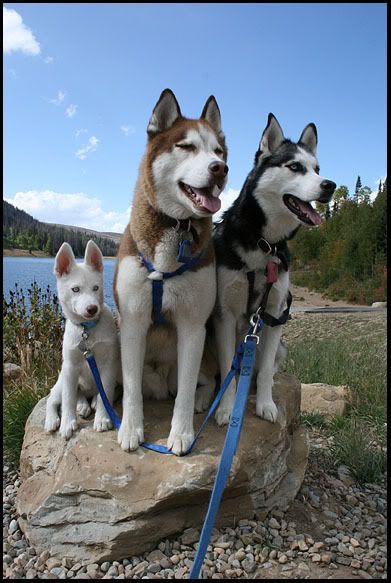 Sorry we thought the camera was over there...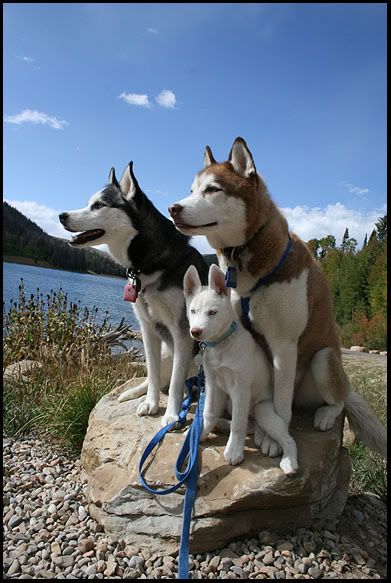 Hmmm this pic looks familiar...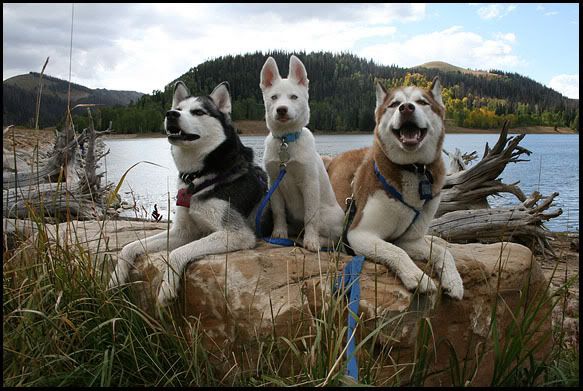 Pictures over? Okay, time to smell like wet dog!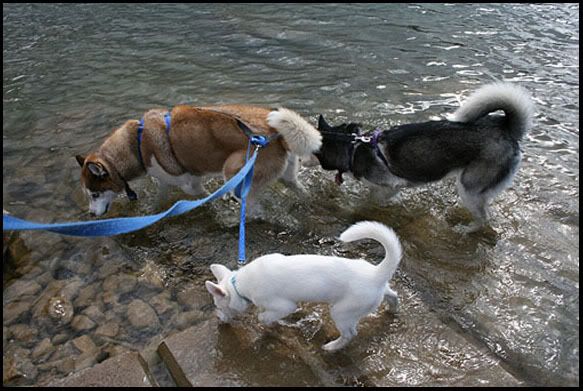 Look closely at this picture...
See it? Yeah, it's a sheep turd...personally I prefer the cow pies, but sheep turds aren't half bad either. Mom didn't notice while taking the picture, just later when looking at them on the computer. She thinks we're gross. I'll make sure to lick her in face when she has forgotten about my love of poo eating.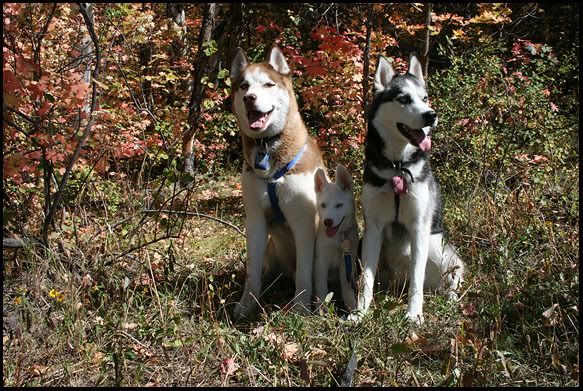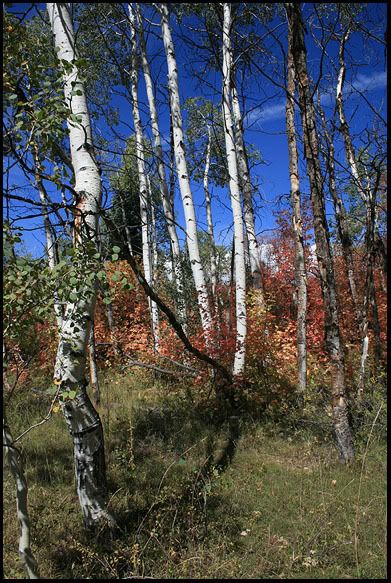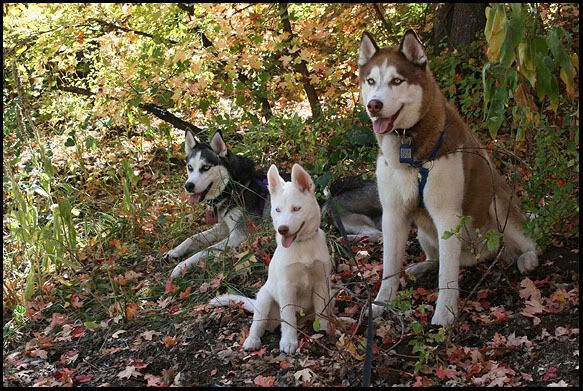 Grass Eating 101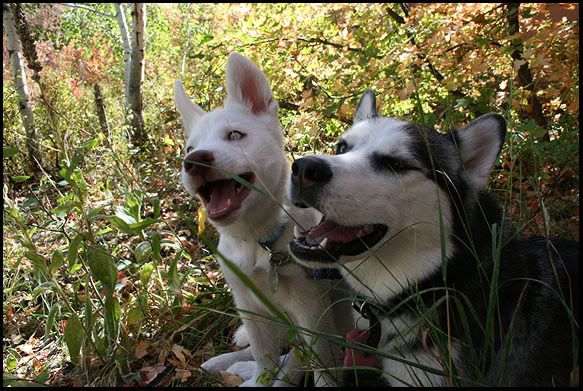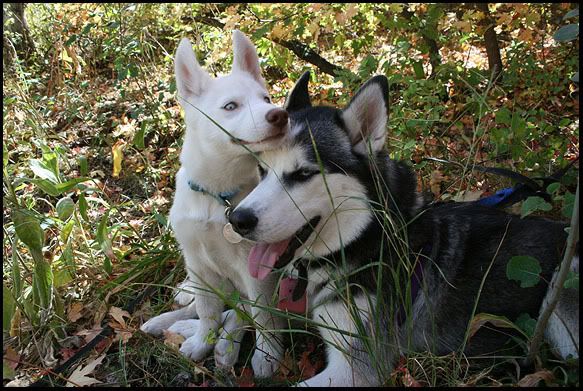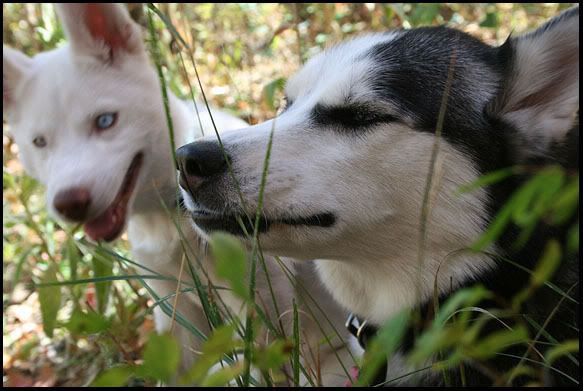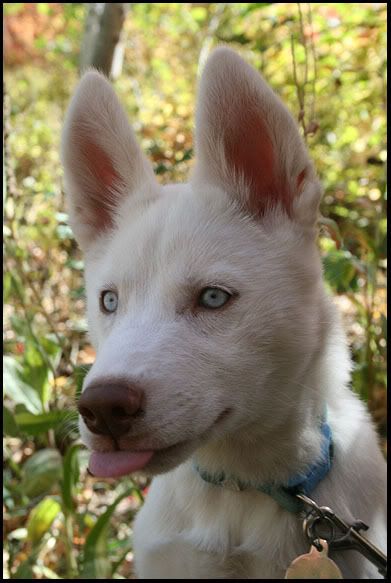 He's pretty handsome for a red head