...when the neighbors get a cute boxer puppy that wants to be your friend...you had a hole at the bottom of the fence where you could get to the puppy, but your mom was mean and covered it up...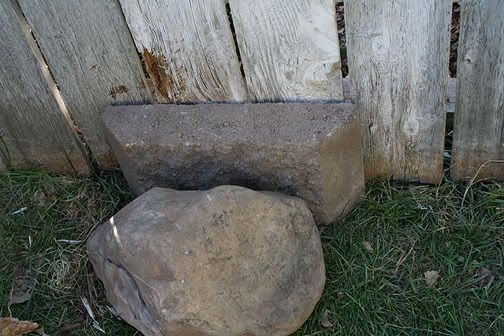 ...Why you make a new hole of course!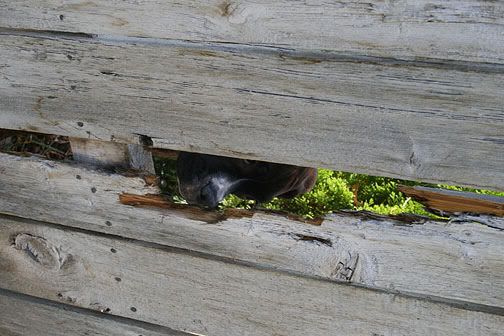 And let your little sister run off with the evidence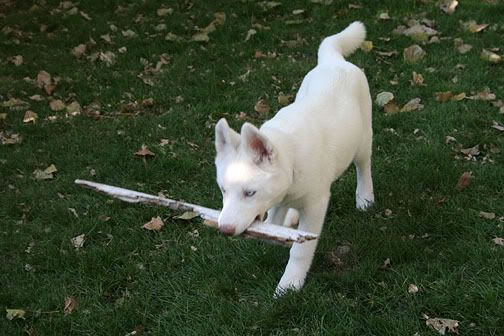 Then look cute and innocent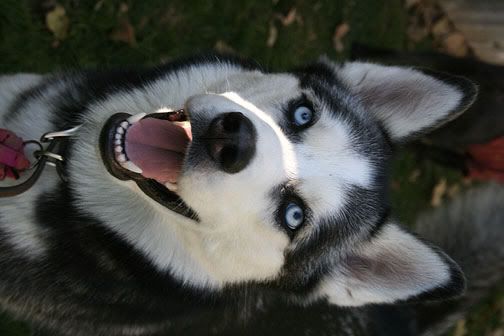 It was especially effective because it was my Birthday...mom can't be mad at me on my Birthday! :D It was right before my party too, lots of dogs were coming over so they did a make-shift repair...I think it looked much better the way it was before, they didn't even match the boards!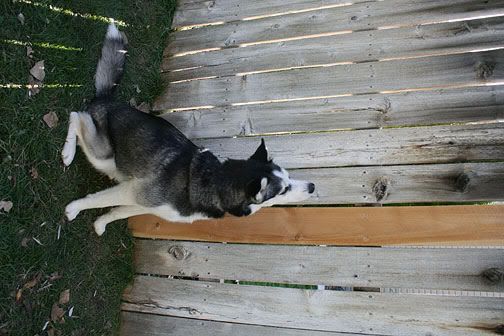 I also took advantage of it being my Birthday to create some art. I don't destroy dog toys, but this was a kid toy left in my reach, totally fair game. I think it looks more artistic this way, don't ya think?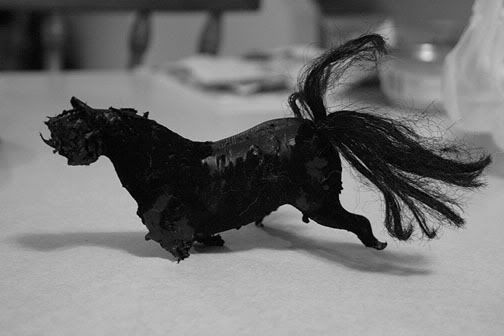 --Keva